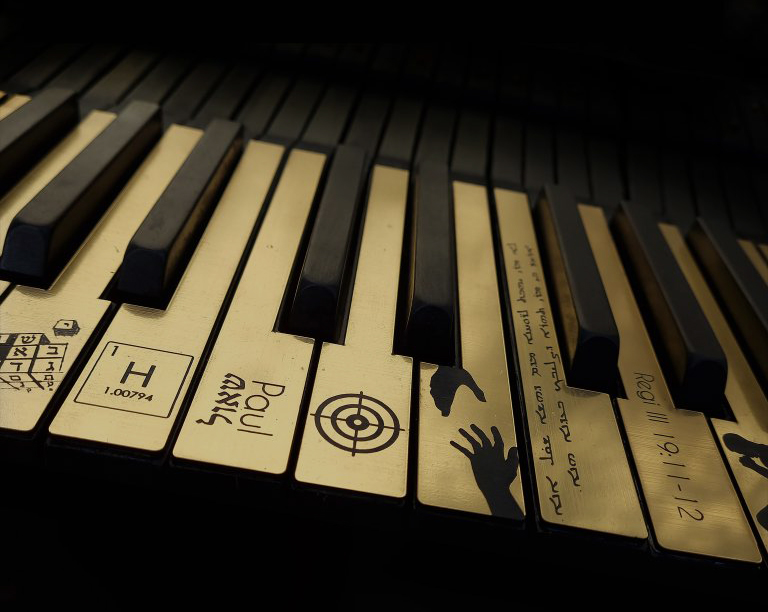 The Helios Gallery Timisoara is the host of an exhibition event signed by the sculptor Linda-Saskia Menczel, between 11.10.2022-27.10.2022. The exhibition titled CODA brings together 82 pieces, two of which are object pianos, which bring together the author's interdisciplinary research.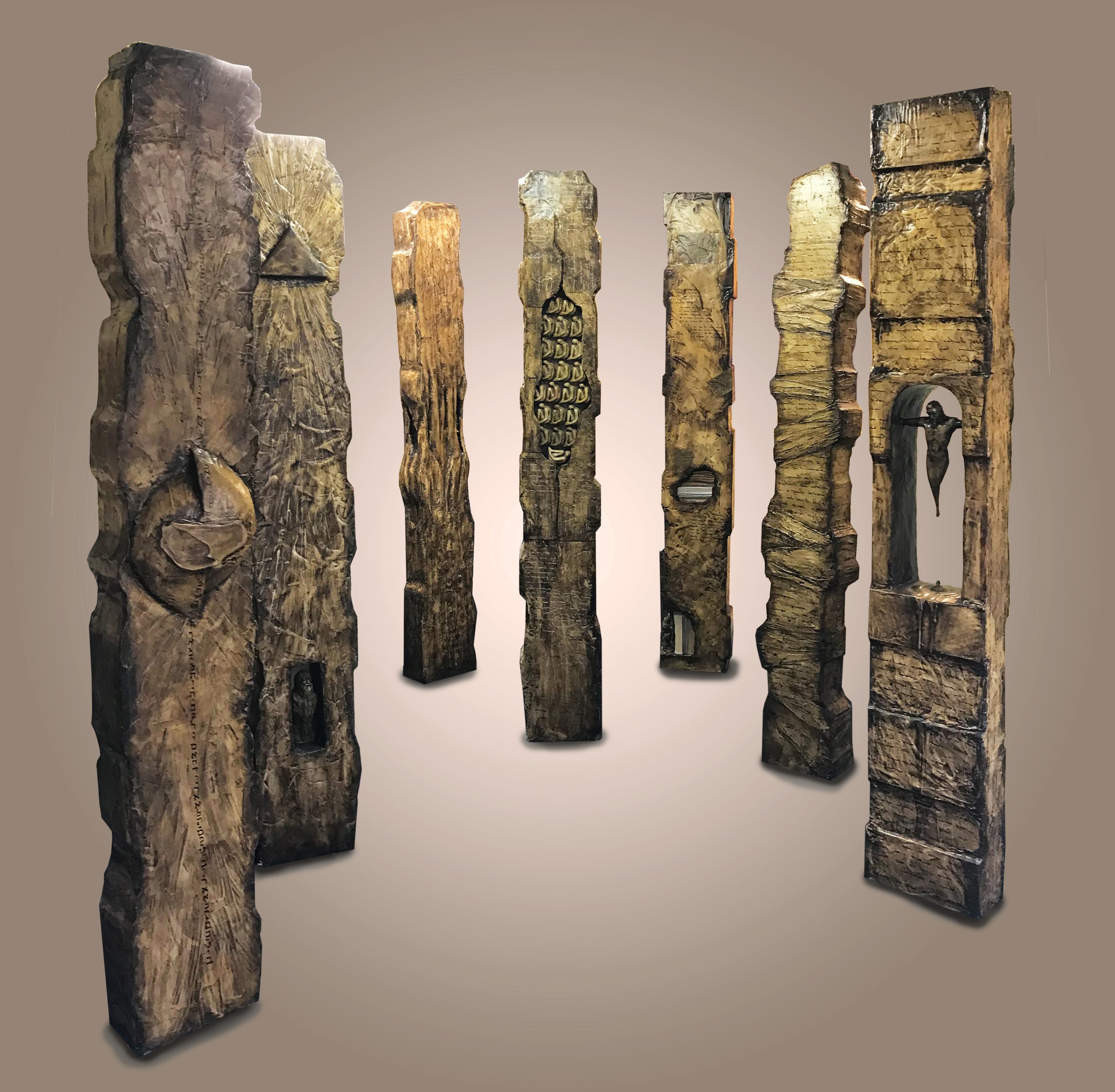 Textele-integrale-inscriptionate-pe-seria-de-lucrarii-FilocaliiDownload Filocalii
The Other was a live-action sculpture in which art lovers witnessed the creation of a sculptural life-size ensemble. The one-hour process used live models, one of them being the artist's son. An 'action sculpture' during the night of the museums
Becoming took place in two Galleries simultaneously ( Pygmalion and the Underground), featuring an action sculpture event called 'The Other' on Museum Night of 2016. The artwork rekindled the technique used by the artist in the first part of her
Confession II, continues the series with the same name started in 2011, having as the main theme the New Testament. Excerpts from the Bible were transformed into bronze forms, both in rond-bosse and bas-relief. Confession II featured a Christ portrait
Confession is the first exhibition inspired by the New Testament and the Orthodox saints. It contained 72 pencil-on-canvas portraits of mostly modern-era saints and the seven Sacraments of Christianity in bronze.
Shemot ( 'Names' in Hebrew), is inspired by the 72 Names of God from Kabbalah, which are encoded in the Book of Exodus (Shemot) 14:19-21. The exhibition contained 72 bas-reliefs and 33 ronde-bosse bronze pieces and was hosted by the
Exodus was the first exhibition inspired by the Old Testament, especially the 72 Names of God from the teachings of Kabbalah. 'Inspiration came after a brief trip to the Kabbalah Center in London in 2005, where I found inspiration in
The Cube is inspired by a poem called The Lesson on the Cube by Nichita Stănescu. It is carved in marble on a granite base.