Statement
LINDA SASKIA MENCZEL
S C U L P T O R
Born in 1972 in Romania, she studied at the Johannesburg Art, Ballet, Drama, and Music School until 1989. Upon returning to Romania she studied sculpture at the Western University Timişoara, from which she later obtained a Ph.D. Summa cum Laude in 2023. Member of the Romanian Union of Fine Arts since 1998. Founding member of the "Dor" artists' group since 2001.
Selected to represent Romania at the 2004 Olympic Games in Athens and at the EU Parliament in 2005. Awarded Excellence in Fine Arts awards in 2005, 2009 and 2015.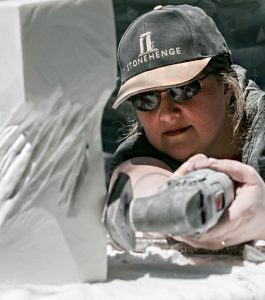 "I became aware that I have a responsibility for what I release into the world around me."
Artists used to be educators. For a time in history, they showed visually what few people could know by reading sacred texts. When the artist lost this purpose, he lost his way.
He became a critic, a judge, a journalist, and a rebel, but no longer was art beautiful, positive and educational.
My desire is to take a step back to a time when art was subservient to its spiritual purpose.
Artistic Activity
EXHIBITIONS
AND PROJECTS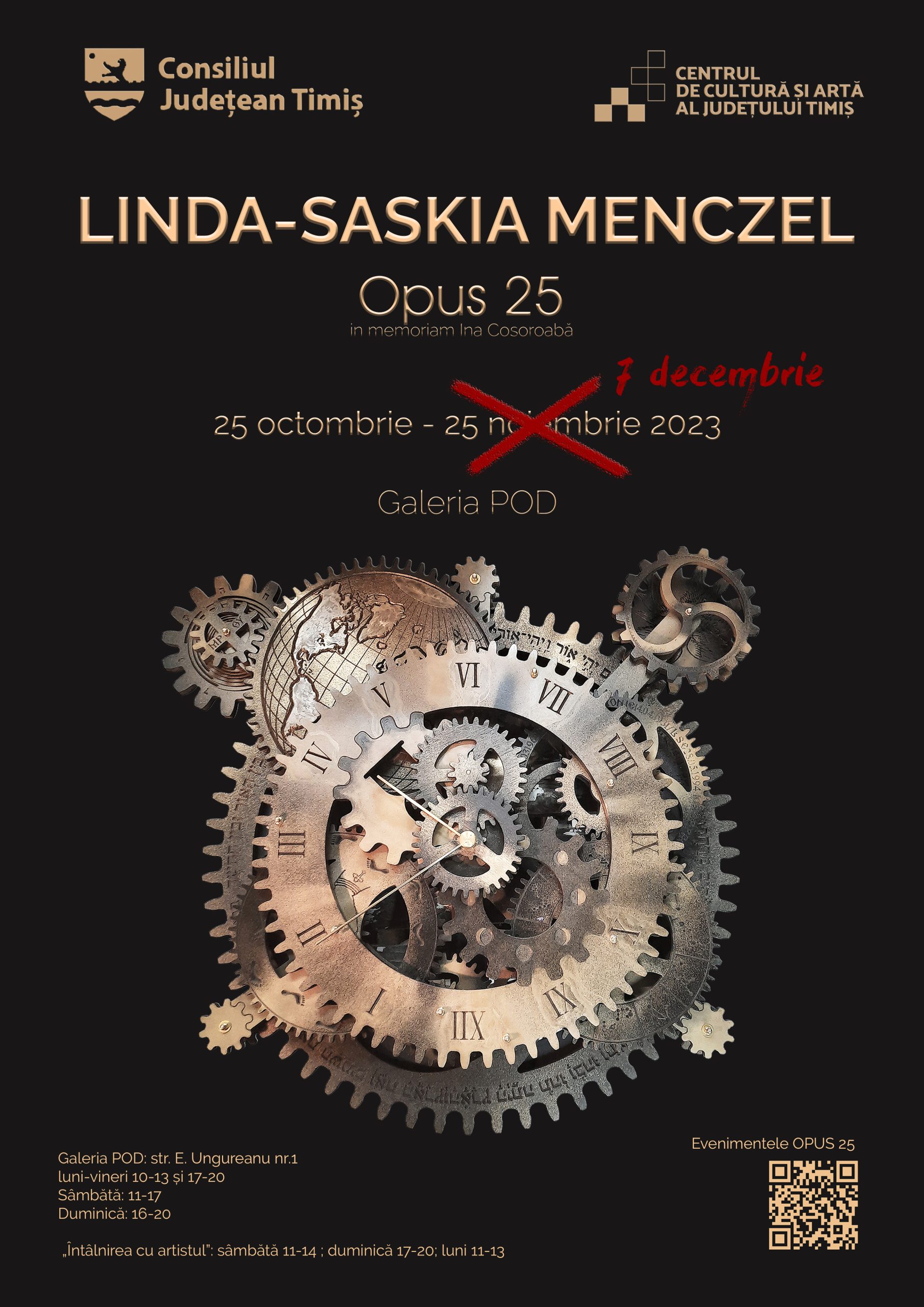 Opus 25
Galeria POD
25.10.2023 – 07.12.2023
"OPUS 25" marchează o carieră artistică întinsă pe ultimul sfert de veac, prezentând lucrări de sculptură din mai multe etape de creație şi oferă o privire asupra coerenței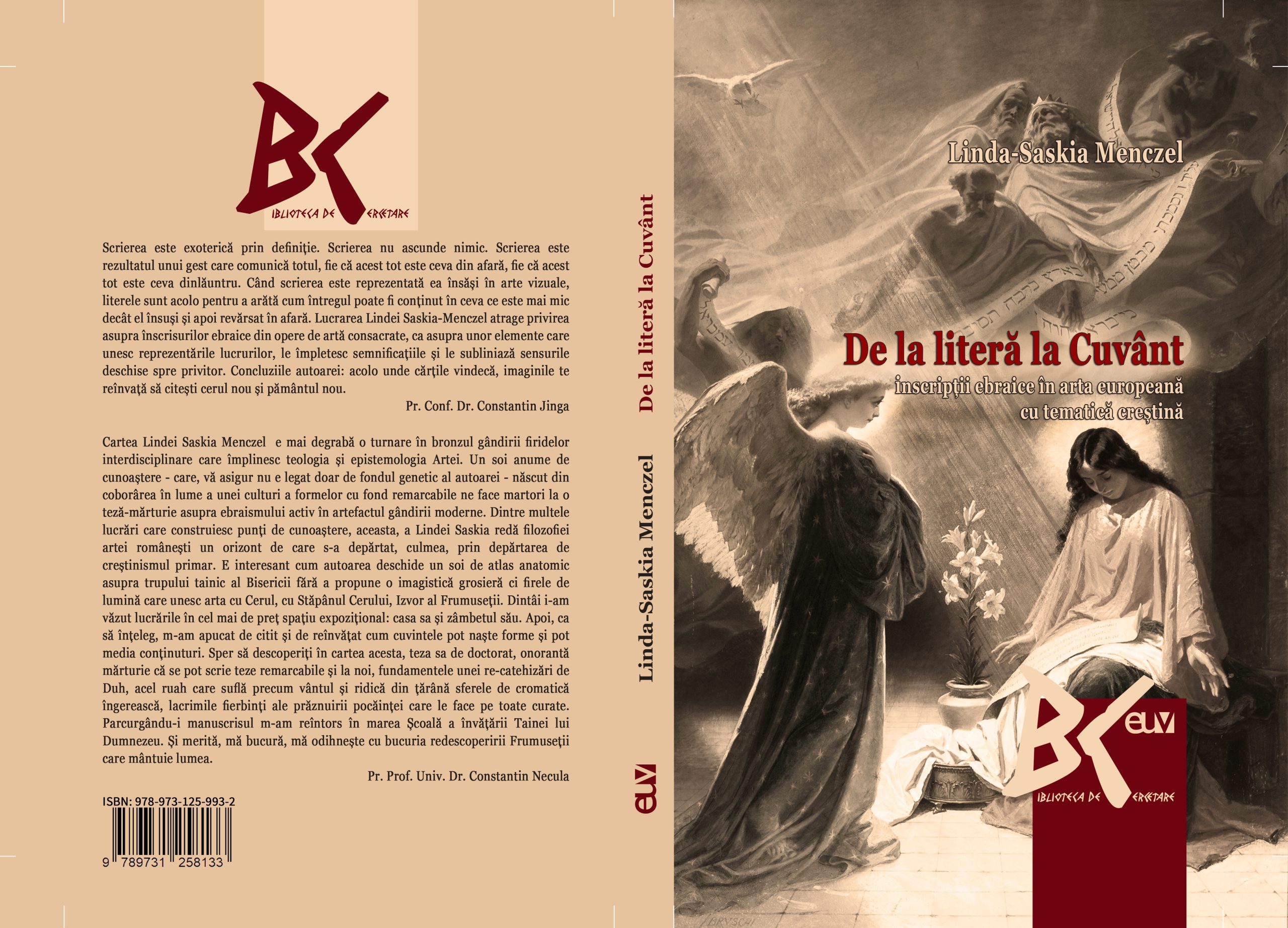 Linda-Saskia Menczel – "De la literă la Cuvânt – inscripţii ebraice în arta europeana cu tematica creștină" – Editura Universității de Vest, 2023
Invitat: Pr. Conf. Dr. Constantin Jinga
Biblioteca centrală Universitară "Eugen Todoran"
10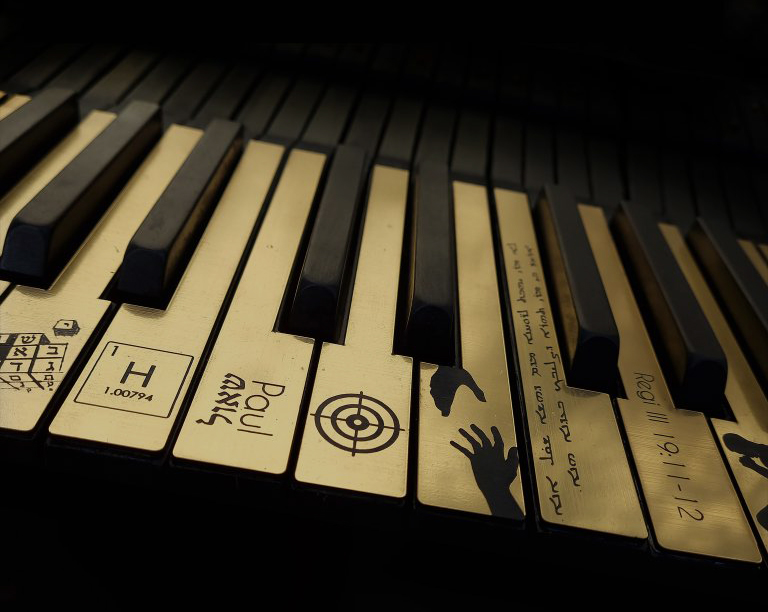 The Helios Gallery Timisoara is the host of an exhibition event signed by the sculptor Linda-Saskia Menczel, between 11.10.2022-27.10.2022. The exhibition titled CODA brings together 82 pieces, two of which are object pianos,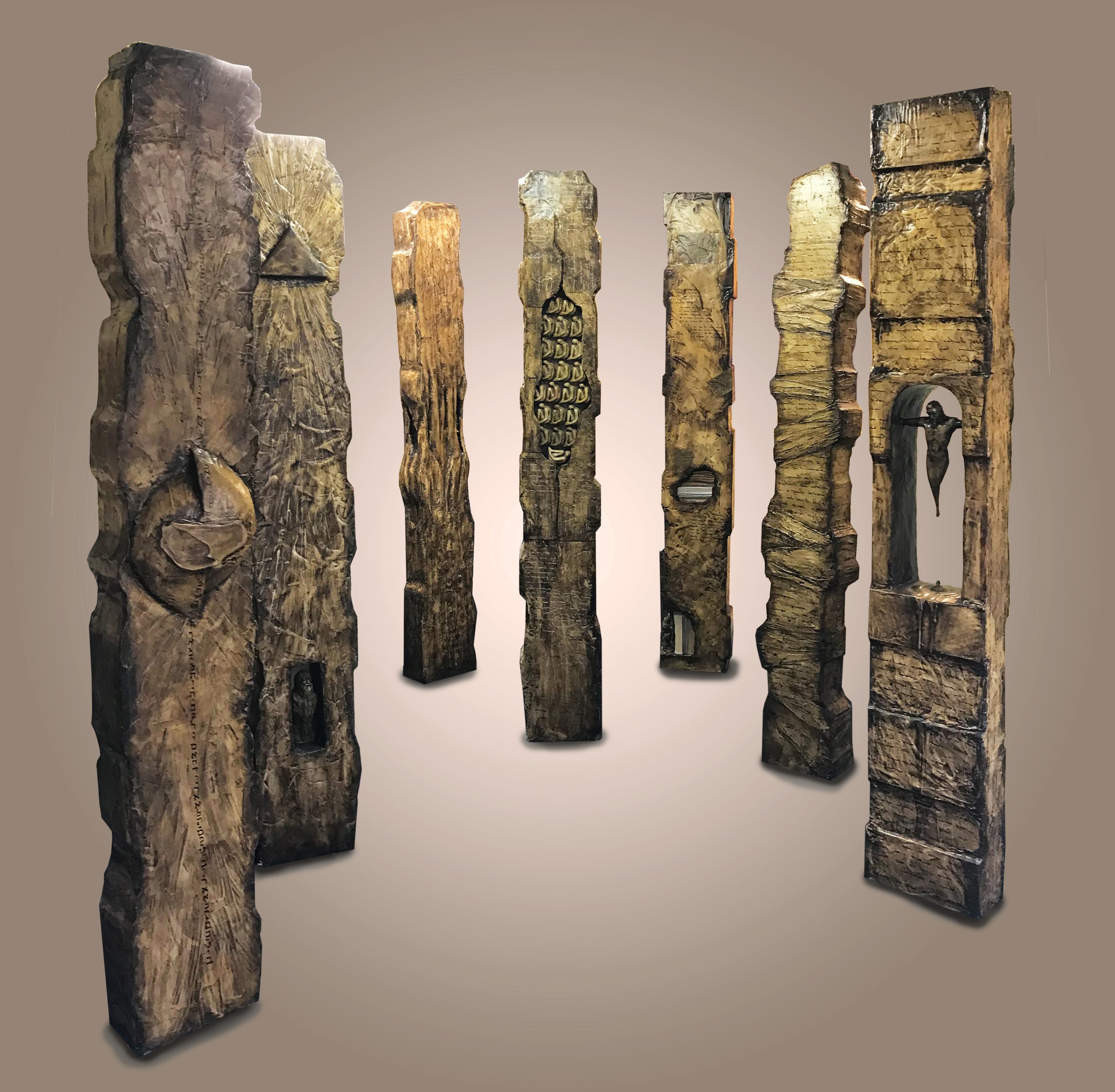 Textele-integrale-inscriptionate-pe-seria-de-lucrarii-FilocaliiDownload
Filocalii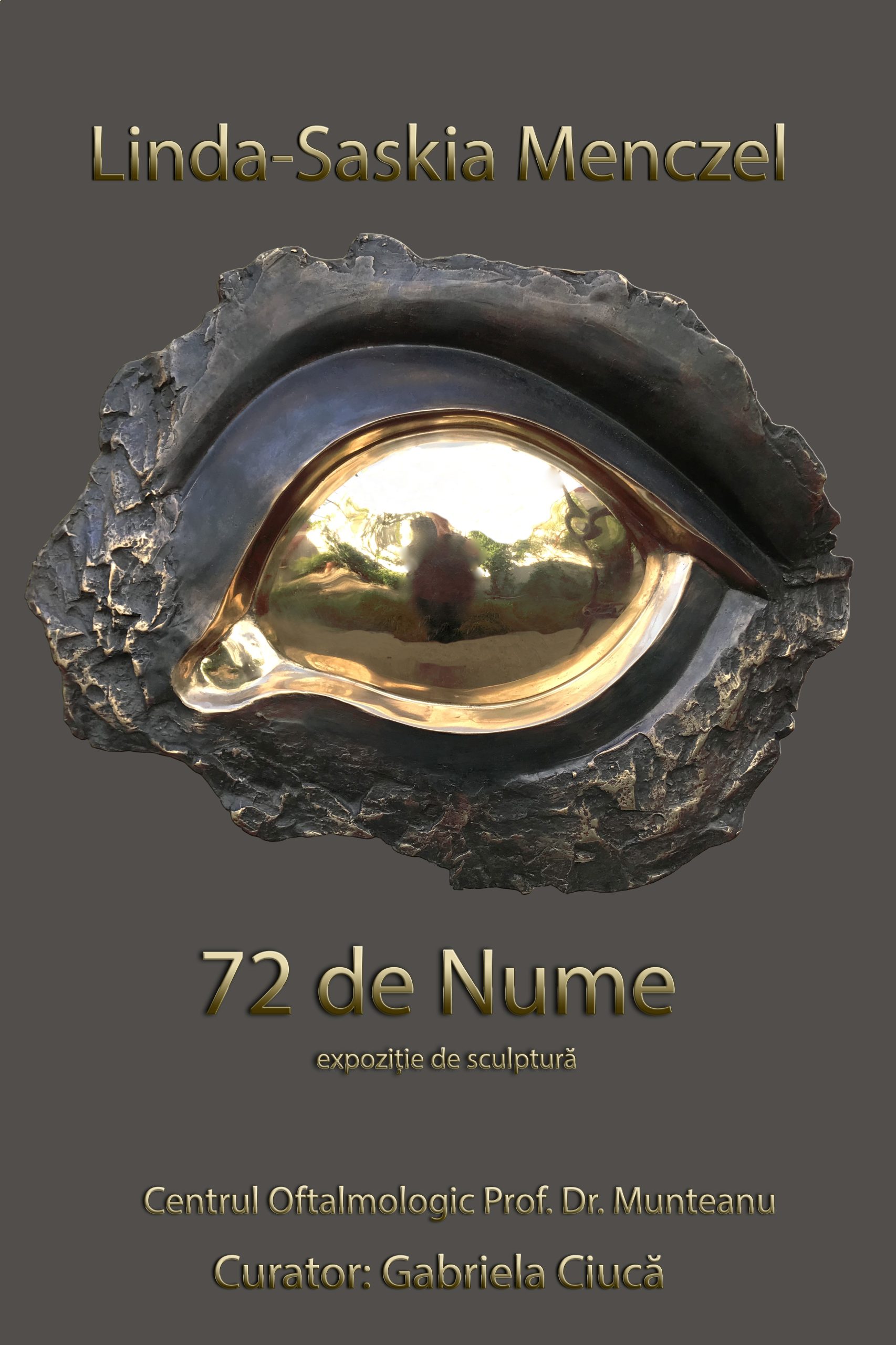 The 72 Names was a boutique exhibition, for a private space ( Centrul Oftalmologic Prof. Dr. Munteanu), featuring 10 works from the 72 Name series. The show brought bronze sculpture into a public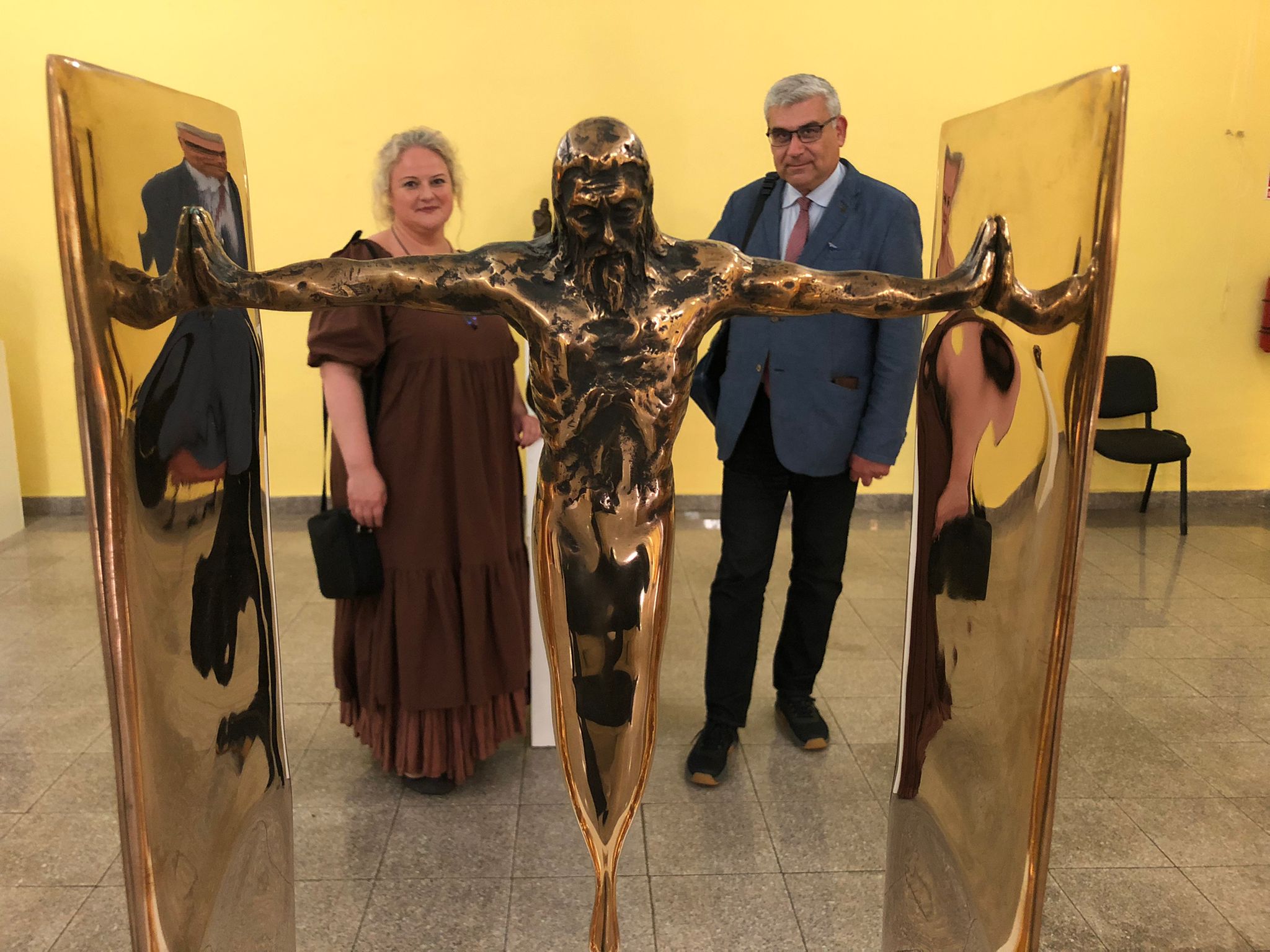 As part of the Avramescu Lectures, the House of Culture in Jimbolia hosted the Biblie in Bronze exhibition by artist Linda-Saskia Menczel.
'The exhibition, I feel, is a possible answer to the question posed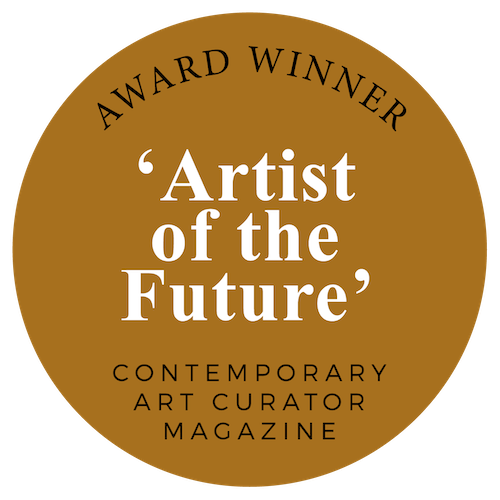 online exhibition: https://www.facebook.com/jurnalartistic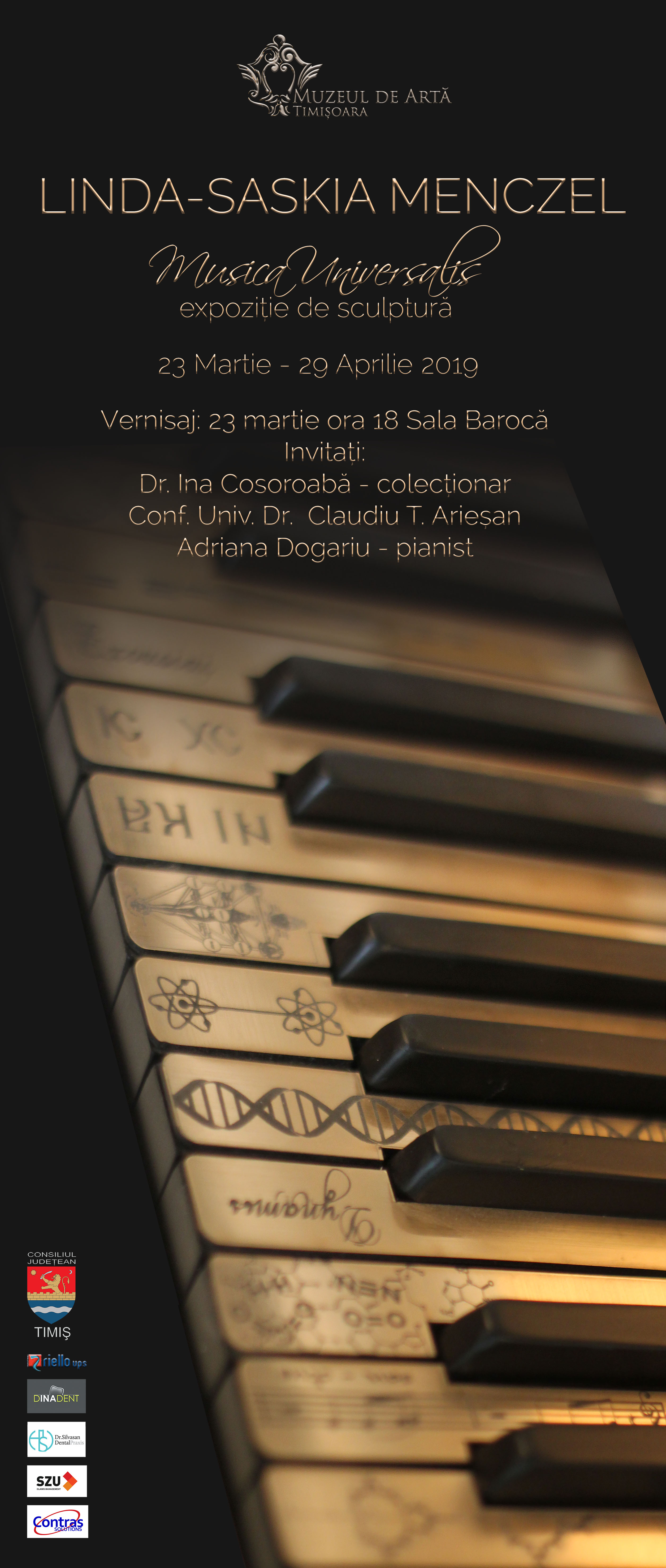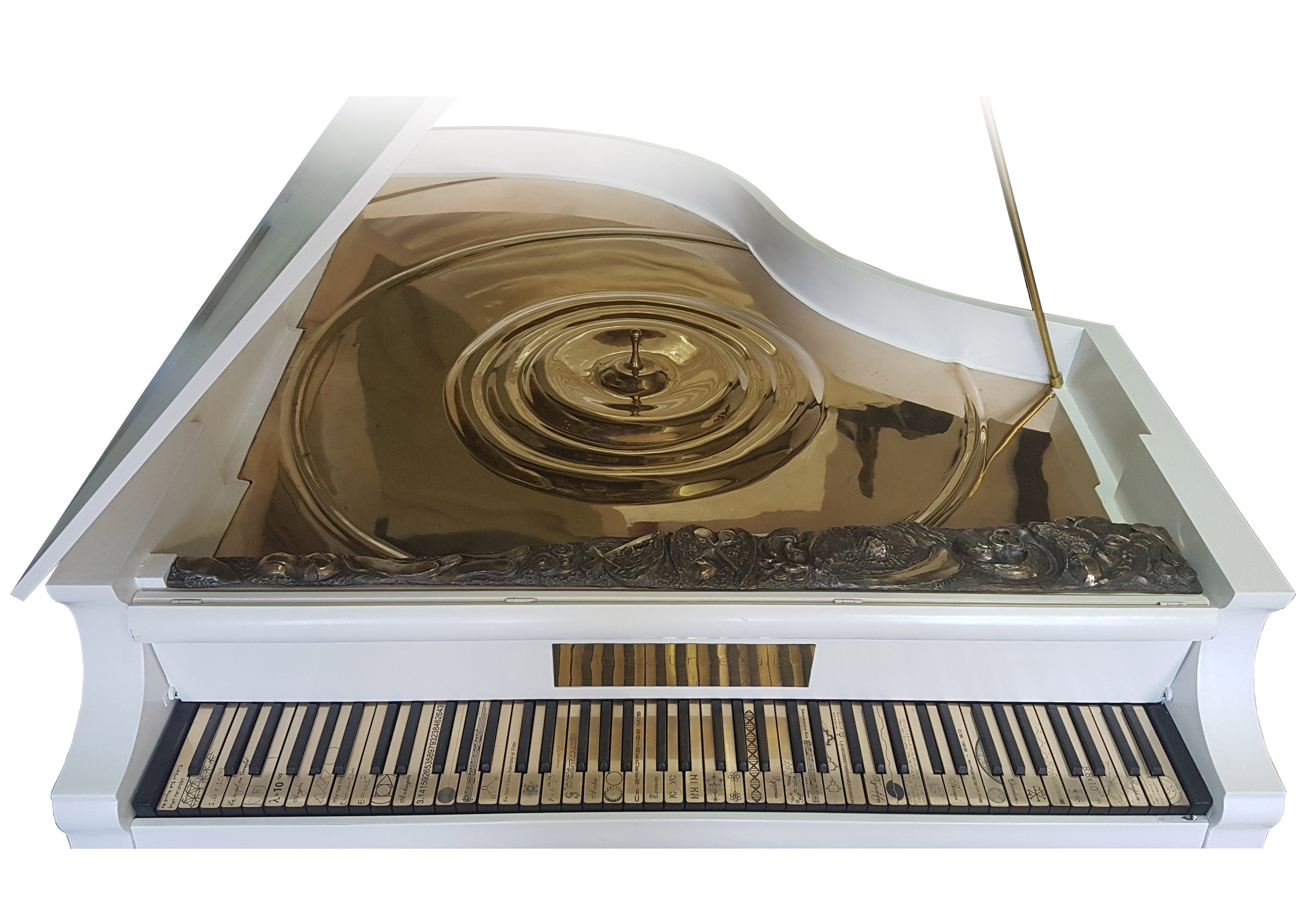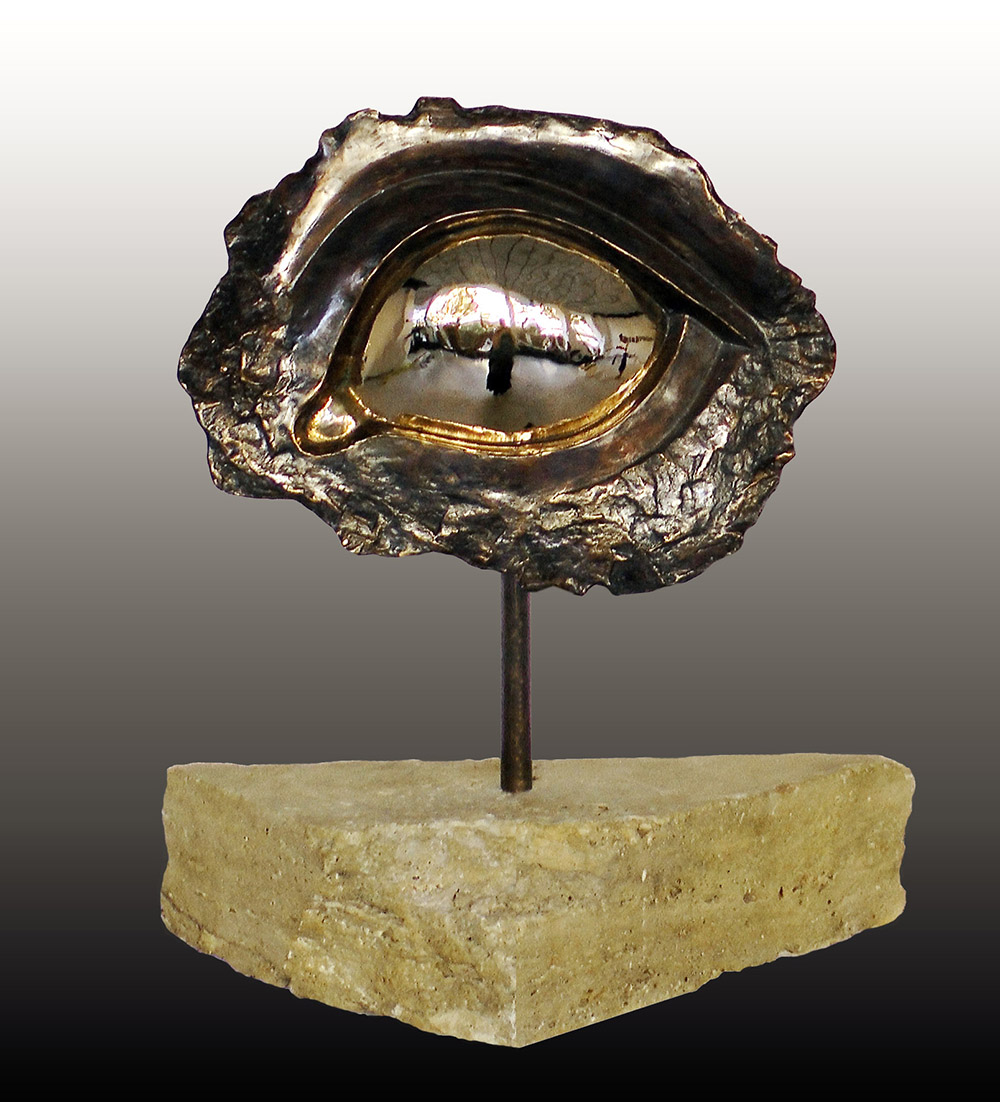 The 'Bible in bronze' gallery represents years of research and introspection on the Biblical theme, mostly about the new testament, parables and stories about early Christianity. These pieces are a coherent body of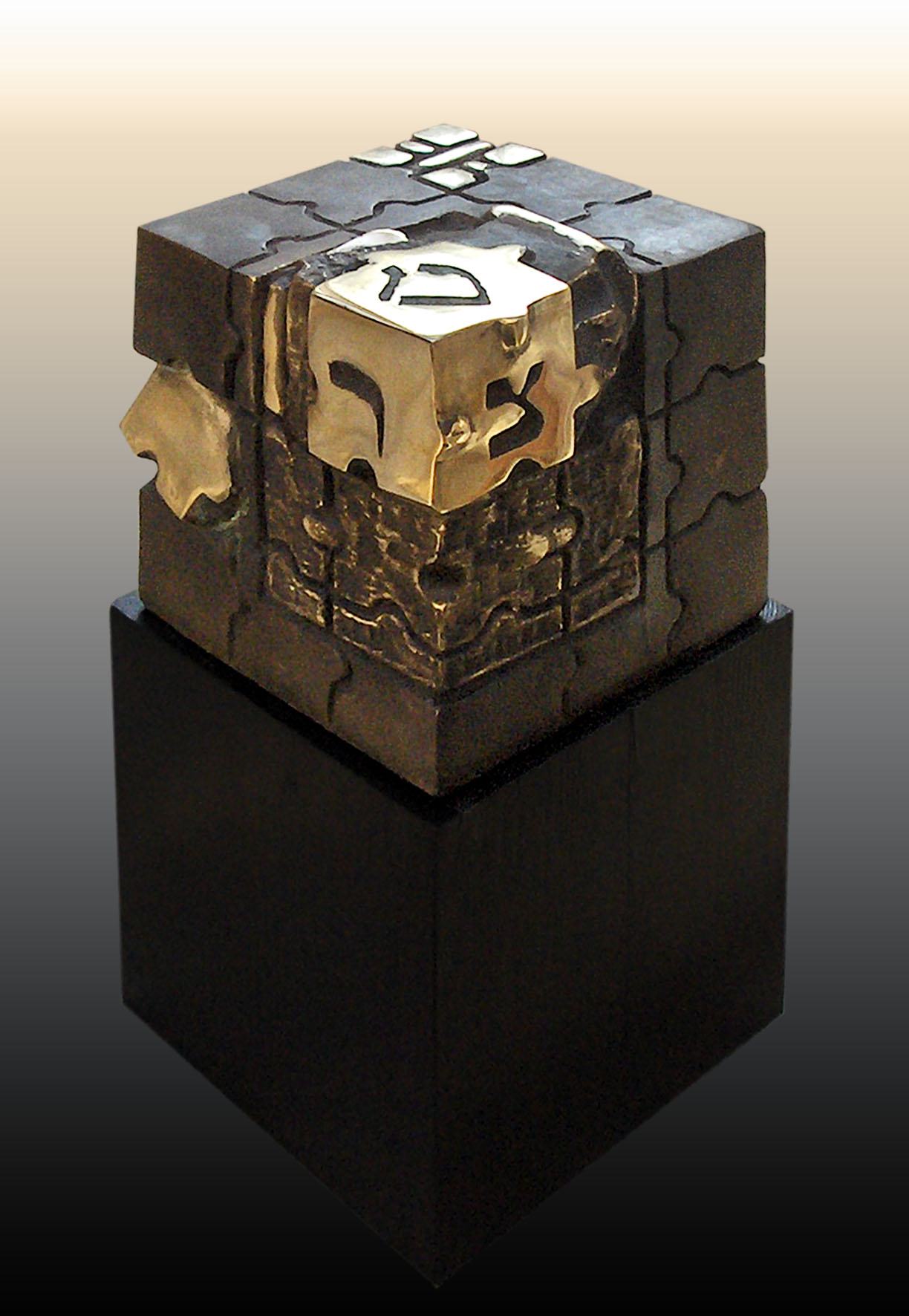 After a brief encounter with the Kabbalah Center in London I began studying the 72 Names of God, and they especially inspired me artistically, so I created 72 bas-reliefs, and later some of their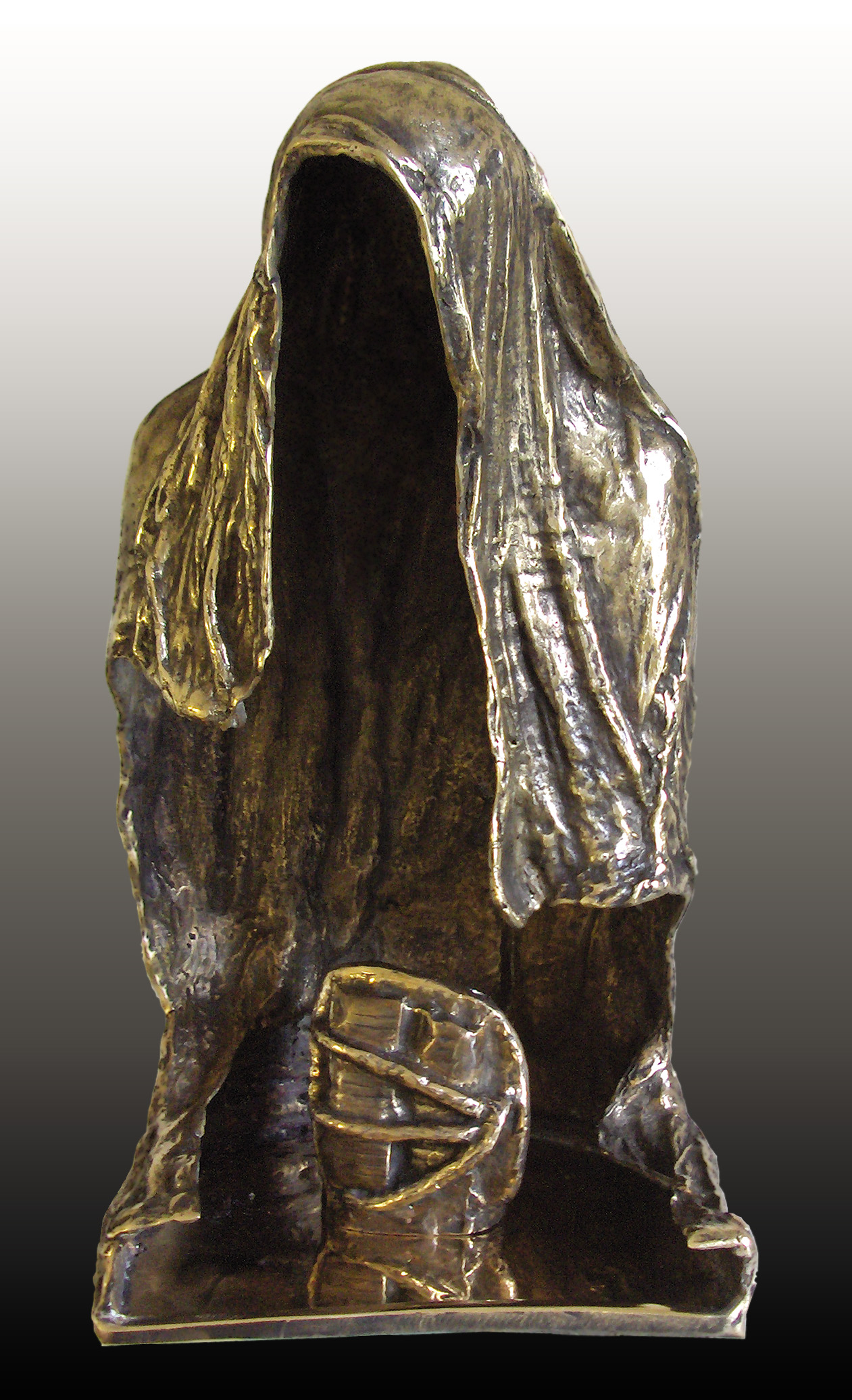 'Bronze is a very flexible medium for me to work in, it allows a graphic surface interpretation not only because of the modelling of the textures but also because of the way I